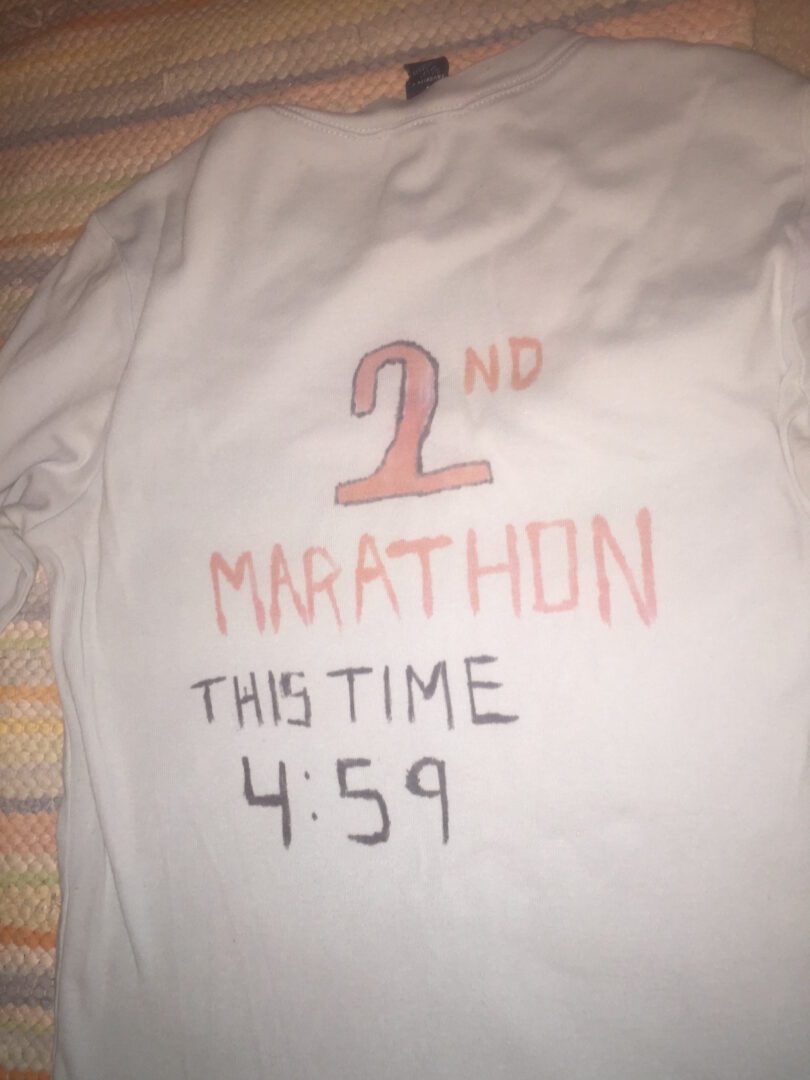 A few days ago my son, Emmett, lost his 23rd consecutive basketball game. That's three years of being on a losing team. And yet, my son starts each game with the enthusiasm of someone who sees the bright side of life. An eternal optimist thinks there's always next game, and that's Emmett.
After the most recent slaughter (36 to 8) Emmett remarked aloud, "Well, we came in second place." The coach overheard him and responded by saying, "That's first loser." I was a bit stunned.
I've taken a few days to absorb the coach's comments. I'm trying to see it from all angles. But all I can come up with is that an adult coach told my 10-year old that he's a loser. And if he is a loser for being part of this game well he must be a gargantuan loser for sacrificing 23 in a row. I'm sure the coach didn't literally mean my son was a loser. And yet, he still couldn't offer up anything more inspiring.
The coach is a volunteer, not a professional. He probably isn't trained and is doing the best he can. I get that completely. I just feel totally bummed that youth sports focus more on winning and losing instead of learning and having fun. This isn't the high school or college level. This is a league for 9 and 10-year olds.
Back in 2000 I ran the New York City marathon as my first. I had no expectation of beating anyone, and I hadn't a clue what a reasonable time goal would be. I just wanted to finish. And I did in five hours and 14 minutes. It was a huge accomplishment. Two years later I decided to run it again. This time I thought it would be cool to break five hours. To keep the goal in my mind during the race I wrote 4:59 on the back of my running shirt.
The race was brutal. By the time I reached central park for the last few miles I was done. Practically delirious, I started to doubt if I would finish. I told my husband I needed to stop. He broke into an award-winning Rocky-style pep talk. Then a guy came out of nowhere to say that he had been following me for the entire race because he too wanted to get a 4:59. He said, "Don't stop now. Let's do this together." He completely raised my spirits and inspired me to keep going.
My husband and I ran the last mile with the stranger and all crossed the finish line together. When I looked up at the clock it read 5:00:26. My husband glanced over to me prepared to console me for missing my goal by 27 seconds. But before he could say a word I said, "I did it." I was elated. In my mind the 27 seconds didn't count. After five hours of running without stopping, and shaving 14 minutes off of my time, I felt like I won even if the clock didn't reflect it.
Sometimes there aren't just winners and losers. There is so much more to sports than that. There is heart and character. Grit and hard work. Sportsmanship and growth. My son is a drastically better player after his 23rd loss than he was after the first. Seeing him guard a boy who was at least a foot taller with glee was everything at the game. Losing, who cared?
Emmett isn't a killer competitor. He never will be. I don't know if his lack of competitive nature will hurt him somehow. However, I do believe that his ability to be undeterred by losing, to see accomplishments in the face of obstacles and to be optimistic will help him on and off the court.